Anti-Corruption and Transparency
We work on innovative approaches using open data to uncover systemic corruption.
We build tools that allows us to piece together unstructured data into open data standard formats, which are then joined up with local and global data to uncover beneficial ownership of politically exposed persons (PEPS) as well as problematic contracts.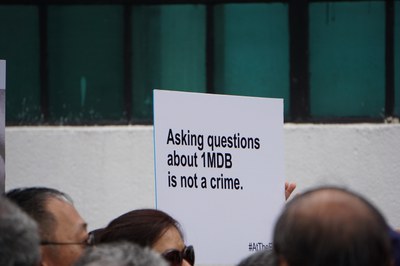 Politikus
Politikus is a a project to track positions held of politically exposed persons of elected representatives, senior public officials and their known associates and relationships. It also track the positions and involvement of these people and organizations to various issues related to corruption and mismanagement. It consists of a reusable open source content management platform built on open data standards which was originally deployed for Procurement Stories Portal for Kenya. It is also used for Malaysia, as an open data platform to store information and data in Popolo-spec (replacing Popit), but also contracts using Open Contracting Data Standard and Beneficial Ownership. The platform can also be used internally as a collaborative database for newsrooms.
Implementations:


Data and Investigative Journalism
Together with Internews, Sinar Project is working to build investigative and data journalism capacity to Malaysian journalists, media practitioners and civil society to produce high quality investigative and data journalism reporting as well as space for dialogue between community media, citizen journalists and local authorities.
Telus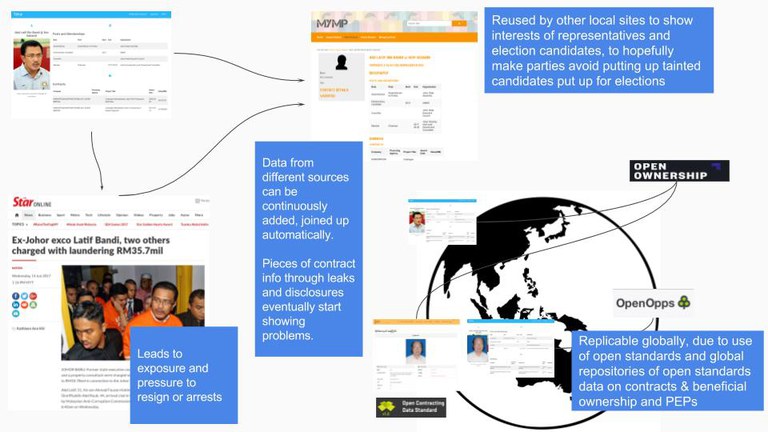 Telus (transparency) is a web service application that imports and joins up open standards data for politically exposed persons (PEPs), beneficial ownership and procurement contracts, to expose political interests, accountable senior public officials and conflict of interests of procurement contracts.
---
Research and Development
Case Study
"Building an Open Database on Politically Exposed Persons in Malaysia: A Case Study"
Popit
Popit database and API service that helps you make and maintain information about politicians, politically exposed persons (PEPs) and their memberships in organizations and generates Popolo standard compliant open data to power your project.
Notes
Legacy Projects
Accountability Tracker
Tracks possible and reported Malaysian corruption and other issues of abuse of power to hold people and organizations accountable