December 2018 Newsletter
06-12-18 ~ Sinar Project December 2018 Newsletter
UPDATES
Open Government and Parliament
Asia Open Data Partnership Conference and Open Government Partnership Asia Regional Partnership, Seoul Korea
November 5 - 8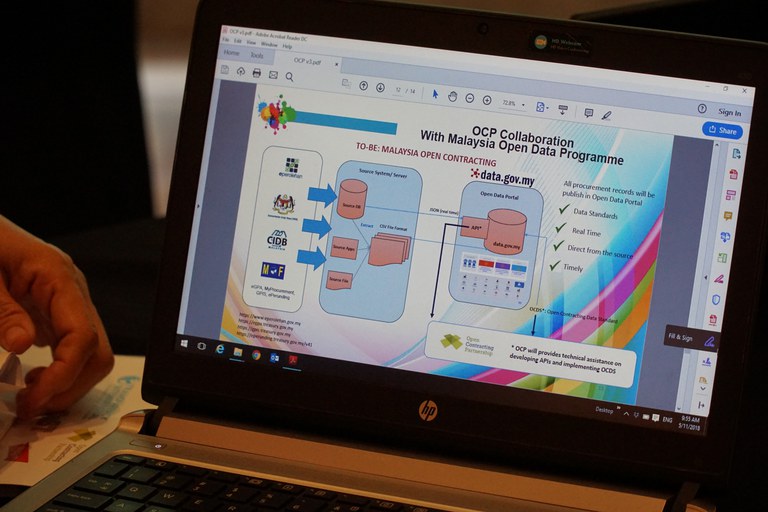 From November 5th to 8th, Sinar Project attended the AODP Summit and OGP Asia-Pacific Regional in Seoul, Korea.
At AODP and Open Contracting Deep Dive workshop, The Malaysian Administrative Modernisation and Management Planning Unit (MAMPU) shared that:
Malaysia is ready to adopt and sign on to International Open Data Charter

Malaysia will adopt Open Contracting into their Open Data Programme for publication of Procurement data from first Quarter next year

Pushing from public administration policy for Freedom Of Information Enactment and other steps required for Malaysia to be eligible to join Open Government Partnership
Additional resources
Written Answers to Malaysian Parliamentary Questions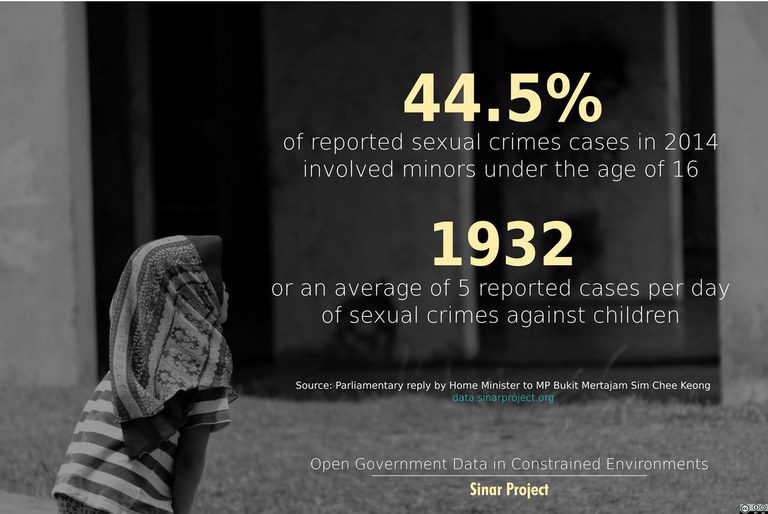 A common problem for government open data programmes is to identify and prioritise which datasets should be made available. Parliamentary Answers are an excellent source for identifying data demand, that involves and benefits multiple stakeholders. There is also accountability for quality, as the answers are official positions of the executive who are answerable for the reply provided.
Read the Blog Post Here: https://sinarproject.org/open-parliament/updates/parliamentary-answers-as-source-for-data-demand-and-government-oversight 
Elected Representatives #WakilRakyat Blacklist Criteria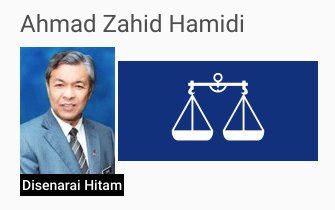 MP for Bagan Datuk, Zahid Hamidi is latest elected representative to be blacklisted for hate speech. Learn more about our blacklist criteria to hold our elected representatives accountable to higher standards of integrity https://sinarproject.org/open-parliament/wakil-rakyat/ge14-blacklist-criteria
Learn more about our elected representative website for all elected parliamentarians and state representatives Wakil Rakyat https://wakilrakyat.sinarproject.org/
Transparency and Anti-Corruption
Sinar Project on "Let's Talk with Sharaad Kuttan"
November 10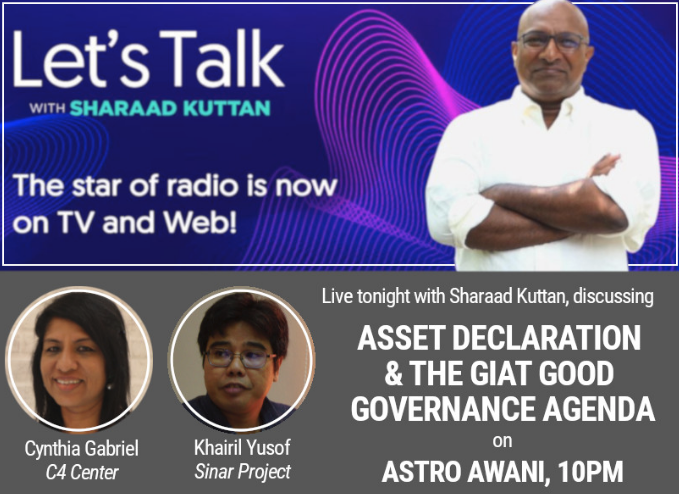 On November 10, Sinar Project coordinator Khairil Yusof was featured on "Let's Talk with Sharaad Kuttan (Episode 33)" on Astro Awani TV, discussing asset declaration and the GIAT Good Governance Agenda.
Watch the Episode: http://english.astroawani.com/malaysia-videos/lets-talk-sharaad-kuttan-episode-33-300549
Uncovering Asia Investigative Journalism Conference
October 5-7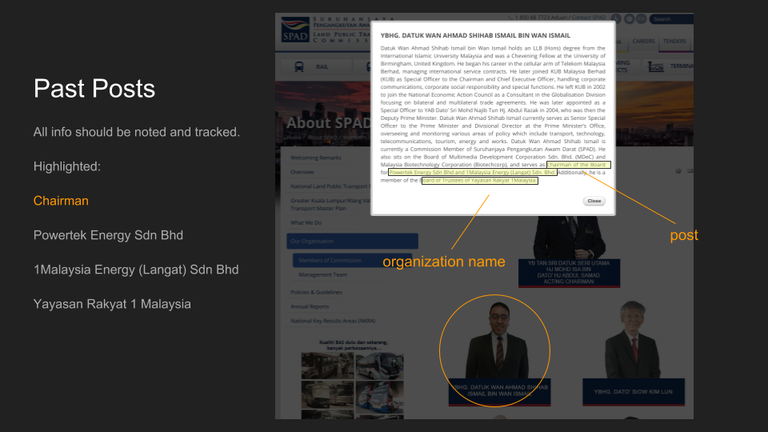 https://2018.uncoveringasia.org/
How can journalists use data on money and politics to do better reporting on elections, government and public accountability? Sinar Project along with panelists from Philippines and Japan showing how journalists are mining data to reveal the influence of money on politics in three very different environments.
g0v Summit 2018 Taiwan
October 5-7
Corruption happens when there is a lack of transparency. Those in power that benefit from a corrupt system do not have incentive to make data and information open and easily accessible. Our talk presented by Ng Swee Meng introduces open data and civic tech methods and resources for investigative journalists on where to look and how to make use of limited data and information to unmask government corruption at local and international level.
Resources
A Geospatial-Network Visualisation of the ICIJ Paradise/Panama Papers data
Malaysians have learned from 1MDB and Felda Global Ventures corruption cases, that they are increasingly complicated and global in nature.
Anti-corruption now work requires more advance tools in support of work of anti-corruption agencies and investigative journalists.
Our Contributing Researcher Kay Yen Wong has published some of her recent research work, code for web based interactive network visualisation of addresses in ICIJ Offshore Leaks database.
https://github.com/kay-wong/offshoreleaks-viz 
Digital Rights and Freedom of Expression Online
OONI Regional Workshop
October 23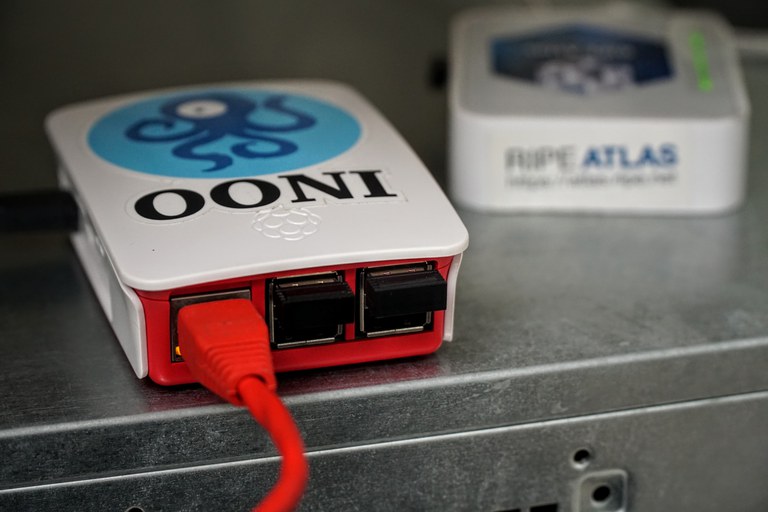 Sinar Project hosted a regional workshop on testing and collecting evidence of network interference, which aimed to increase and improve monitoring of internet censorship in Southeast Asia.
Read the Blog Post Here: https://sinarproject.org/digital-rights/updates/open-observatory-of-network-interference-ooni-southeast-asia-regional-workshop
Social Audit Phase 1: Researching the Digital Divide in Subang Jaya
Sinar Project is in the preliminary stages of an "Internal Access Gap Audit"  - a social audit to research and measure the digital gender gap and other non-technical gaps in Internet access.
Read the Blog Post Here:
Researching the Digital Divide in Subang Jaya
Website Censorship Varies Across ISP's
Earlier this year, using network monitoring nodes, Sinar Project found that several websites were blocked in Malaysia. Recently, we found discrepancies of censorship between different Internet Service Providers. Only a few non-porn/gambling sites were still blocked, including LGBT community and dating sites, fanfiction.net and interfaith websites such as Patheos.com. These sites are no longer blocked on DiGi but tests show they are still blocked on TMNet.
If you are on an ISP or mobile provider other than TMNet or Digi and have the OONI Probe mobile app, please help test for censorship on your network by clicking on the following link.
https://run.ooni.io/nettest?tn=web_connectivity&ta=%7B%22urls%22%3A%5B%22https%3A%2F%2Fwww.planetromeo.com%2F%22%2C%22https%3A%2F%2Fwww.gaystarnews.com%2F%22%2C%22http%3A%2F%2Fwww.utopia-asia.com%2F%22%2C%22https%3A%2F%2Fwww.fanfiction.net%2F%22%5D%7D&mv=1.2.0
as representative of youth
Please share what results you're getting on other networks.
Local and Regional Updates
Code For All: Lessons Learned from Civic Tech by Adriana Spulber
Code for All is an international network of civic tech organisations. They support members in their work to empower citizens and help institutions be more open, democratic, and equitable in the services they provide to the public. In this post Adriana Spulber, from Code4Romania, report on the importance of "getting involved and getting others involved"
Read about lessons learned from Civic Tech around the world, here: https://medium.com/code-for-all/the-heroes-of-tech-and-the-lessons-they-learned-6755a03fcbc5?fbclid=IwAR3NmVLII3CovwhE2pBmFNAuaMbzdNBoPZHMPyeuGHBoXzAbgTLJCDtG-9U
SUARAM Human Rights Report Overview 2018
The SUARAM Human Rights Report Overview 2018 is now available to the public. It highlights current human rights issues in Malaysia such as: the application of the Security Offences (Special Measures) Act 2012 and Prevention of Crime Act 1960 during the 14th General Elections; harassment against human rights defenders and activists; child marriage; moratorium on draconian laws; and democratization and inclusive policy making.
Read the report here: https://www.suaram.net/2018/12/04/suaram-human-rights-report-overview-2018/ …
Upcoming Events
Socialism 2018, December 7-9, Kuala Lumpur



Socialism 2018, the annual forum conducted by Parti Sosialis Malaysia, will be held from Dec 7-9 at the KL & Selangor Chinese Assembly Hall, and this year's speakers really are from all over the world. There is a registration fee of RM35 (inclusive of lunch and complimentary T-shirt)





Contact: 012-3902544 or 016-4407422




National Consultation and Strategizing Session on CMA & Human Rights, December 7-8, Petaling Jaya



Organized by SUARAM, the National Consultation and Strategizing Session aims to gather participants from all across Malaysia to meet and discuss the prevailing issues relating to Communications and Multimedia Act 1998 and Human Rights issues associated with the digital world and Internet.





Contact:

[email protected]




Festival Perempuan: Dec 5-9



Empower

brings a week full of arts, poetry, music, films and talks, highlighting gender equality and women's lived experiences through Festival Perempuan!



More Info: https://twitter.com/empowermalaysia/status/1069475562073149440
Registration:

https://docs.google.com/forms/d/e/1FAIpQLSdJIpE-jS4NcuEV_Tcwa2ibz9q2MgVb-41UKa3pAQUZf04uSA/viewform
Opportunities
UN Democracy fund


The United Nations Democracy Fund invites civil society organizations to apply for funding for projects to advance and support democracy during the annual proposal window. The next window is expected to be open in mid-December 2018 at

www.un.org/democracyfund/

. Only on-line proposals during this period, in either English or French, will be accepted.  UNDEF projects are two years long. Applicants can request a grant of a minimum of 100,000 US dollars and a maximum of 300,000 US dollars.





In this Round, UNDEF particularly welcomes proposals in the areas of gender; rule of law; media; or electoral processes focusing on elections scheduled for 2020 at the earliest.





https://www.un.org/democracyfund/application-materials

MCCHR Project Officer
The Centre for Independent Journalism (CIJ) and the Malaysian Centre for Constitutionalism and Human Rights (MCCHR) are looking for a Project Officer to assist them in carrying out the National Consultation on Media Freedom and the Proposed Establishment of a Media Council. It is a paid position for a duration of 4 months starting on this month. If interested, submit a cover letter and your curriculum vitae by email to [email protected] by Monday, 10 December 2018.

Position Requirements: Job description for : MCCHR Project Officer

EngageMedia: Job position opening: Impact and Engagement Manager
The Impact and Engagement Manager leads EngageMedia's editorial, outreach and communications initiatives. This senior position works closely with the editorial and program team to increase the audience and social impact of our work.
If interested, submit your application by email to [email protected]

by

December 18th, 2018.

Position Requirements: Impact and Engagement Manager


#GE14 Media Monitoring
CIJ Malaysia is Looking for volunteers to do 14th General Elections media monitoring. Keeping an eye out on elections coverage is an important part of  keeping our elections clean and fair. If you are an avid reader of news - online, print, BM, English, Mandarin or Tamil - CIJ Malaysia wants you to join their team! An honorarium will be granted. DM if interested:

Contact @CIJ_Malaysia
https://twitter.com/CIJ_Malaysia/status/985904816479027201 
Women Who Code: Call for Proposals
Submit a talk for CONNECT, Women Who Code's premier technical conference. CONNECT 2019, will include 500 of the industry's most influential leaders, engineers, and more. The conference will be held on April 13, 2019 in San Francisco, CA.

Submit Your Proposal: https://code.womenwhocode.com/connect2019cfp/?fbclid=IwAR1RtliAqzn4wQ_a6lAXDKyILo6sxxodP48qeErsorUU88X6R_T1NPldZno


OTF | Internet Freedom Fund


The Internet Freedom Fund is OTF's primary way to support projects and people working on open and accessible technology-centric projects that promote human rights, internet freedom, open societies, and help advance inclusive and safe access to global communications networks for at-risk users including journalists, human rights defenders, civil society activists, and every-day people living within repressive environments who wish to speak freely online.

Next deadline for applications January 9 2018. Details here https://www.opentech.fund/funds/internet-freedom-fund/
Donate / Become a Member
If you find our work and free public services useful, please consider supporting our efforts to maintain and keep them online through funds or in-kind donations
https://sinarproject.org/donate
Contact Us
phone

+60 3 56111 013 (office hours)
address
N-6-13 First Subang (6th Floor)
Jalan SS15/4G
SS15
Subang Jaya

47500 Selangor