Researching the Digital Divide in Subang Jaya
Social Audit Phase 1: Initial findings from our desk research on digital access in Malaysia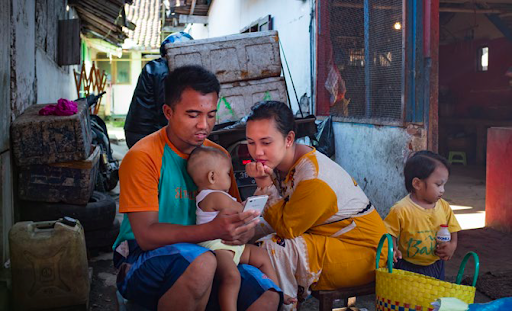 Image by 2018 GSM Association [CC BY 4.0]
Sinar Project is currently in the preliminary stages of a social audit, which will look into barriers to Internet access in marginalized communities in Subang Jaya. Our office is located in SS15, a commercial area of Subang Jaya frequented primarily by upper-middle class Malaysians. However, a short drive away, there are low-income neighbourhoods where families are experiencing poverty. We want to investigate potential gaps in access to Internet and to information and communications technologies (ICTs) in these communities. Various initiatives have been launched at the provincial and national levels to address "the digital divide"; for example, the Selangor Government launched a free public WiFi service in 2015 called "WiFi Smart Selangor". However, the accessibility and impact of such initiatives has not been measured. Through this social audit, Sinar Project will compare government commitments and statistics to realities on the ground.

The Sinar Team has found that the WiFi Smart Selangor network is rarely visible and fails to work even when a device appears to be "connected".
What is a social audit?
Just as a financial audit verifies how money is being spent, a social audit verifies how programmes and services are being carried out. It involves a systematic evaluation of public records and user feedback. The goal is to expose realities that are not being acknowledged or addressed in order to make services more reflective of social, environmental, and community objectives [A Democracy Toolkit for Civil Society - Tools Directory - Social Audits] . Our social audit aims to verify whether government commitments relating to Internet accessibility are reflected within marginalized communities. Moreover, we aim to analyse existing secondary data and identify evidence gaps where data on women and ICTs is missing or not publically available.
The digital gender gap
A primary objective of the audit is to research and shed light on digital gender inequality. Recent statistics show that 56% of the world's population are not using the Internet and the majority of this offline population are women [A4AI 2015-16 Affordability Report]. In fact, poor urban women are 50% less likely to be connected to the Internet than men (in the same age group with similar levels of education and household income) [Women's Rights Online Digital Gap Audit]. This is a major issue considering the increasing importance of technology in facilitating access to information and public participation.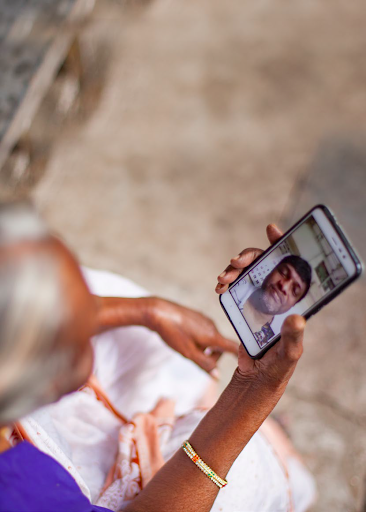 Image by 2018 GSM Association [CC BY 4.0]
Analysing national statistics and policies
The first stage of the social audit involves researching government policies and existing secondary data on access to Internet and information and communications technology (ICT). We are drawing from the World Wide Web Foundation's Digital Gender Gap Audit Scorecard Toolkit — a tool which was created to develop evidence and monitor country progress towards closing the digital gender gap. We are researching data and policy commitments related to: Internet affordability; digital skills and education; relevant content and services for women; online safety; and women's empowerment through Internet access.
As mentioned above, the Malaysian Government has initiatives intended to improve Internet affordability and access, such as free community Internet access points and community Internet facilities. However, until now, there has been almost no research done on the reliability of Internet provided by these facilities, nor on the gender gap of Internet access. Our research has uncovered an alarming lack of gender-disaggregated data on digital access as well as a lack of gender targets in national ICT strategies and policies.
Stay tuned to learn what our social audit will uncover regarding barriers to Internet access in Subang Jaya…
About the Authors
Sinar Project's interns Lara Powell and Nawel Zribi are participating in the Global Affairs Canada International Youth Internship Program through Alternatives.
Acknowledgements
Thanks to ISIF.Asia and Alternatives, Sinar Project is able to conduct the Internet Access Gap Audit — a social audit to research and measure the digital gender gap and other non-technical gaps in Internet access.