Open Parliament
Parliament and legislative assemblies are where our elected representatives work on policies, laws and raise questions on the implementations of these policies on our behalf
Sinar project works on services and engages with parliament to make it easier for you to access your elected represenatives and their work.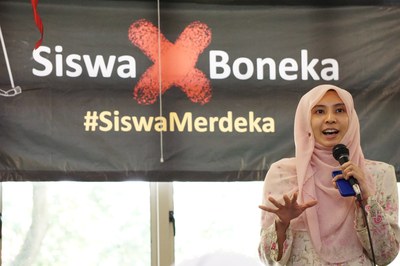 We support the Declaration on Parliamentary Openness and Malaysian organisations in working towards the following goals:
Wakil Rakyat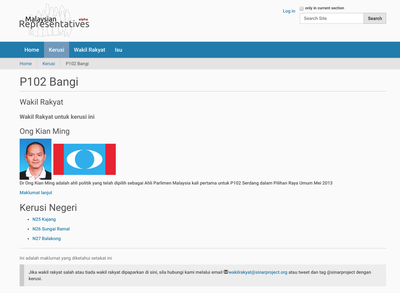 Find out more about your elected representative, what they are doing and how to engage them!
Parliamentary Documents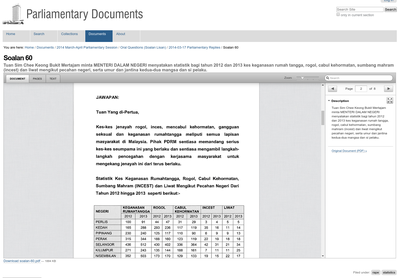 Browse and search parliamentary written replies
Billwatcher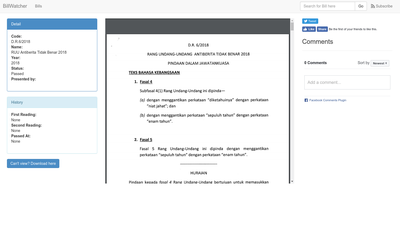 Follow, browse and search through latest bills tabled in parliament
Popit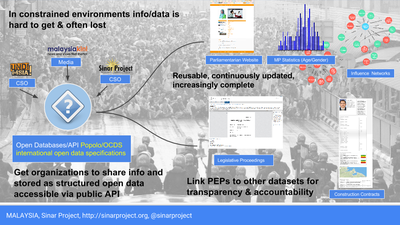 Popit is our development and research efforts of providing reusable open standards data service for politicians, politically exposed persons and positions held in organizations.

Case Study
"Building an Open Database on Politically Exposed Persons in Malaysia: A Case Study"