Online LGBT Censorship Malaysia
LGBT Community and News Websites Blocked in Malaysia
Online testing data indicates that at least 3 international LGBT related sites are on the Malaysian Communications and Multimedia Commission (MCMC) block list. Local LGBT community websites however are currently freely accessible to Malaysians.
Malaysians trying to access the blocked sites Planet Romeo, Gay Star news and Utopia Asia on local ISPs will be redirected to the IP address (175.139.142.25) of MCMC server that serves the the official notice. This notice page may not load up, and some users on different ISPs may encounter a connection or 404 page not found error.
DNS Hijacking is a method in which ISPs will replace the original target address of a web server to a different one.  
| Website | Description | Date | Measurement | Censorship Mechanism |
| --- | --- | --- | --- | --- |
| Planet Romeo | Online Dating | 2018-08-10 | Data | DNS Hijacking |
| Gay Star News | LGBT News | 2018-08-10 | Manual DNS check | DNS Hijacking |
| Utopia | LGBT Asia Travel and Community Guide | 2018-08-11 | Data | DNS Hijacking |

We are doing continuous monitoring on the state of Malaysian online censorship, using Open Observatory for Network Interference (OONI) probes and global and country specific Citizen Lab test-lists of sites related to but not limited to freedom of expression, human rights, news media, sex education, religion and LGBT.
A list of all currently detected censored or blocked Malaysian websites is published at data.sinarproject.org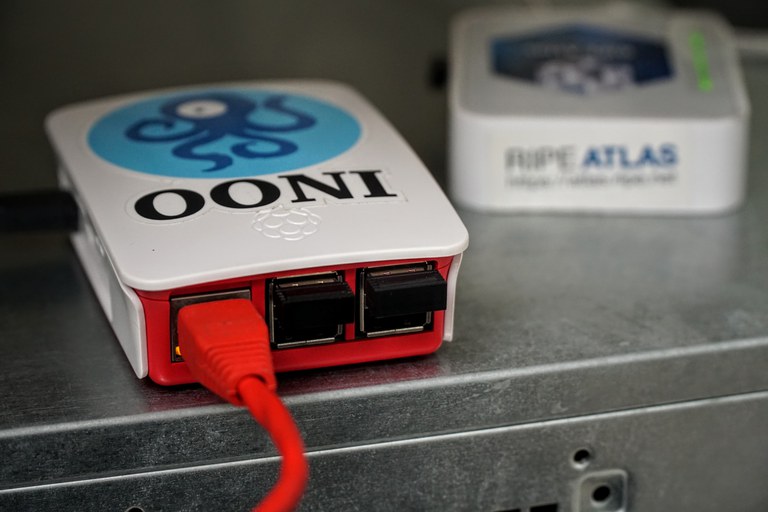 Current list of monitored LGBT websites 
https://76crimes.com/anti-lgbt-laws-malaysia/,LGBT,LGBT,2016-06-10,OONI,
http://bravingkl.blogspot.com,LGBT,LGBT,2014-04-15,citizenlab,
http://gayguide.net,LGBT,LGBT,2014-04-15,citizenlab,
https://groups.yahoo.com/neo/groups/LPG-community/info,LGBT,LGBT,2016-06-10,OONI,
http://ilga.org/ilga/en/organisations/ILGA%20ASIA,LGBT,LGBT,2014-04-15,citizenlab,
https://justiceforsisters.wordpress.com/,LGBT,LGBT,2017-10-25,sinarproject,
http://onglinepodcast.com,LGBT,LGBT,2014-04-15,citizenlab,
http://queermalaysians.livejournal.com/,LGBT,LGBT,2016-06-10,OONI,
http://www.axcest.com/,LGBT,LGBT,2016-06-10,OONI,
http://www.forplu.com,LGBT,LGBT,2014-04-15,citizenlab,
http://www.fridae.asia/,LGBT,LGBT,2016-06-10,OONI,
http://www.fridae.com,LGBT,LGBT,2014-04-15,citizenlab,
http://www.gayrice.com,LGBT,LGBT,2014-04-15,citizenlab,
http://www.gaystarnews.com/,LGBT,LGBT,2018-06-11,sinarproject,UK based news website on news related to global LGBTI community
http://www.globalgayz.com,LGBT,LGBT,2014-04-15,citizenlab,
http://www.globalgayz.com/country/Malaysia/MYS,LGBT,LGBT,2014-04-15,citizenlab,
http://www.mygoodasyou.com,LGBT,LGBT,2014-04-15,citizenlab,
https://www.outrightinternational.org/content/malaysia-must-recognize-and-stop-hostilities-toward-lgbt-people,LGBT,LGBT,2016-06-10,OONI,
http://www.purplelab.net/,LGBT,LGBT,2016-06-10,OONI,
https://www.queerlapis.com/,LGBT,LGBT,2018-03-20,sinarproject,Malaysian LGBT community site
http://www.trikone.org,LGBT,LGBT,2014-04-15,citizenlab,
http://www.utopia-asia.com,LGBT,LGBT,2014-04-15,citizenlab,
http://amygoodloe.com/lesbian-dot-org/,LGBT,LGBT,2014-04-15,citizenlab,Updated by OONI on 2017-02-14
https://beyondexgay.com/,LGBT,LGBT,2014-04-15,citizenlab,Updated by OONI on 2017-02-14
https://bisexual.org/,LGBT,LGBT,2014-04-15,citizenlab,Updated by OONI on 2017-02-14
http://gaytoday.com,LGBT,LGBT,2014-04-15,citizenlab,Updated by OONI on 2017-02-14
http://ilga.org/,LGBT,LGBT,2014-04-15,citizenlab,Updated by OONI on 2017-02-14
http://lgbt.foundation/,LGBT,LGBT,2014-04-15,citizenlab,Updated by OONI on 2017-02-14
http://transsexual.org,LGBT,LGBT,2014-04-15,citizenlab,Updated by OONI on 2017-02-14
http://www.afterellen.com,LGBT,LGBT,2014-04-15,citizenlab,Updated by OONI on 2017-02-14
http://www.bglad.com,LGBT,LGBT,2014-04-15,citizenlab,Updated by OONI on 2017-02-14
http://www.exgay.com,LGBT,LGBT,2014-04-15,citizenlab,Updated by OONI on 2017-02-14
http://www.gay.com/,LGBT,LGBT,2014-04-15,citizenlab,Updated by OONI on 2017-02-14
http://www.gayegypt.com,LGBT,LGBT,2014-04-15,citizenlab,Updated by OONI on 2017-02-14
http://www.gayhealth.com,LGBT,LGBT,2014-04-15,citizenlab,Updated by OONI on 2017-02-14
http://www.gayscape.com,LGBT,LGBT,2014-04-15,citizenlab,Updated by OONI on 2017-02-14
http://www.glaad.org,LGBT,LGBT,2014-04-15,citizenlab,Updated by OONI on 2017-02-14
http://www.glbtqarchive.com/,LGBT,LGBT,2014-04-15,citizenlab,Updated by OONI on 2017-02-14
http://www.glil.org,LGBT,LGBT,2014-04-15,citizenlab,Updated by OONI on 2017-02-14
http://www.gmhc.org,LGBT,LGBT,2014-04-15,citizenlab,Updated by OONI on 2017-02-14
http://www.grindr.com/,LGBT,LGBT,2016-07-22,OONI,Updated by OONI on 2017-02-14
http://www.ifge.org,LGBT,LGBT,2014-04-15,citizenlab,Updated by OONI on 2017-02-14
http://www.newnownext.com/franchise/the-backlot/,LGBT,LGBT,2014-04-15,citizenlab,Updated by OONI on 2017-02-14
https://www.outrightinternational.org/,LGBT,LGBT,2014-04-15,citizenlab,Updated by OONI on 2017-02-14
https://www.planetromeo.com/,LGBT,LGBT,2014-04-15,citizenlab,Updated by OONI on 2017-02-14
http://www.queernet.org,LGBT,LGBT,2014-04-15,citizenlab,Updated by OONI on 2017-02-14
https://www.queerty.com/,LGBT,LGBT,2014-04-15,citizenlab,Updated by OONI on 2017-02-14
http://www.samesexmarriage.ca,LGBT,LGBT,2014-04-15,citizenlab,Updated by OONI on 2017-02-14
https://www.scruff.com/,LGBT,LGBT,2016-07-22,OONI,Updated by OONI on 2017-02-14
http://www.towleroad.com,LGBT,LGBT,2014-04-15,citizenlab,Updated by OONI on 2017-02-14
http://www.tsroadmap.com,LGBT,LGBT,2014-04-15,citizenlab,Updated by OONI on 2017-02-14
http://www.well.com,LGBT,LGBT,2014-04-15,citizenlab,Updated by OONI on 2017-02-14
http://www.well.com/user/queerjhd/,LGBT,LGBT,2014-04-15,citizenlab,Updated by OONI on 2017-02-14
About Measuring and Detecting Network Interference
Deployment of network monitoring nodes that collects data and tests for network interference in Malaysia and Southeast Asia for continuous objective technical monitoring for network interference and provide proof if any such actions are happening in a region. Southeast Asia is region with fast growing numbers of internet users and serious concerns for network interference to restrict freedom of expression and association online.

https://sinarproject.org/digital-rights/measuring-and-detecting-network-interference